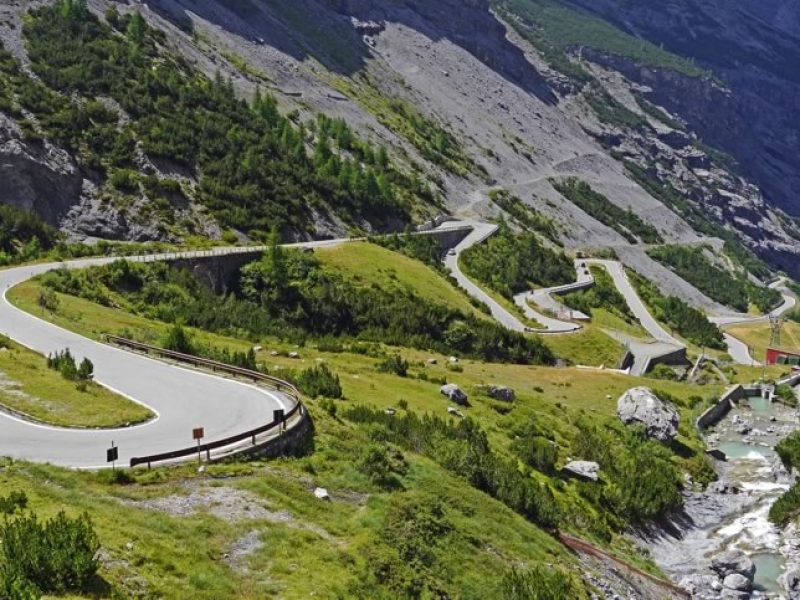 Top 5 Drives in Central Europe
With breathtaking scenery, top-notch cuisine and excellent roads, it's no wonder Central Europe comes out on top as a driving destination for keen motorists year after year. The freedom of the open road coupled with some of the world's highest safety standards makes it a brilliant choice for drivers wanting to have an adventure where they can bring their own vehicle with them. This list of Central Europe's best drives will give you plenty of inspiration for your next road trip.
High Alpine Road, Austria
As famous as it is beautiful, the Grossglockner High Alpine Road is simply one of the best drives in the world. Twisting and turning through the stunning vistas of the Austrian Alpine Mountains, the road itself is a safe yet exciting drive and attracts thousands of happy drivers to it's twists and turns.
Romantic Road, Germany
The aptly named Romantic Road, or Romantische Strasse in German, is one of the country's top tourist destinations and with good reason. A drive along this spectacular road will reveal why. Incredible fairytale castles, steep mountains and deep, dark forests are some of the sights that will greet you as you make your way along this outstanding route. Be warned though that the Romantic Road is a drive for the confident motorist, so brush up on your driving skills before heading out!
Furka Pass, Switzerland
Made famous by none other than Britain's very own James Bond in the movie Goldfinger, Switzerland's Furka Pass is a magnet for driving enthusiasts from all over the world. The views and sights include a steam train route that is active in summer, along with the massive Rhone Glacier.
Transfagarasan Highway, Romania
Criss-crossing over the Fagaras Mountains in atmospheric Transylvania, the Transfagarasan Highway makes nearly every 'world's best drives' list there is. Exhilarating and scenic, the route includes impressive mountain views and nail-biting sheer cliff drops at the edge. So check your breaks before you attempt this road - and be sure once you are on it to look out and slow down for the sheep!
Coastal Highway, Croatia
Frequently featuring on top driving lists everywhere, Croatia's Coastal Highway takes in the wonderful Southern Dalmation Coast. Coming out of the fun-filled city of Dubrovnik and following a stunning 200 kilometre stretch of the beautiful Mediterranean coast, you can stop off for local produce on the way while you take in the vistas.
With some of the world's best drives and all much closer than you think, Central Europe is a top spot to see by road. Get organized with your European breakdown cover from Breakdown Direct, pack a good GPS system - as well as a good old-fashioned road map, just in case - and you'll be well on your way to the road trip of a lifetime, all in the comfort of your own car.