European

Breakdown Map
Countries covered for single trip European breakdown cover
Please ensure that our holiday breakdown recovery policy covers the countries you are visiting.
Countries covered are as follows:
Andorra
Austria
Belgium
Bulgaria
Croatia
Czech Republic
Denmark
Estonia
Finland
France
Germany
Greece
Hungary
Italy
Latvia
Liechtenstein
Lithuania
Luxembourg
Monaco
Netherlands
Norway
Poland
Portugal
Republic of Ireland
Romania
San Marino
Slovakia
Slovenia
Spain
Sweden
Switzerland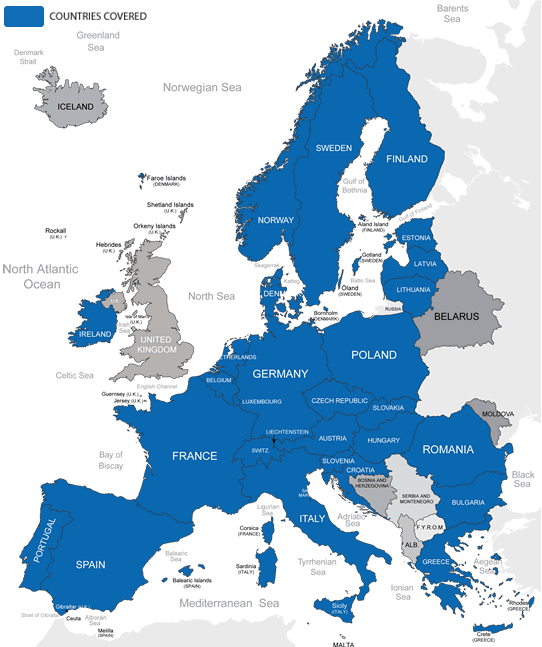 Eligibility: UK registered cars & motorcycles (private, company, hired, leased) under 11 years old (sorry no vans).

Return journeys only. Buy any time before leaving your UK home address.

Documents delivered to your inbox, or postal option.

Vehicles up to: 5.1m L, 1.95m H & 2.1m W. (temporary additions eg, roof boxes don't count) 3,500 kg GVW

NEW: As of 1/7/ 2012 it's illegal to drive in France without an NF Approved breathalyser in your car.